The Land full of holy places, Gujarat attracts thousands of visitors and Devotees from all over India throughout the year. The State is divided into 29 districts and also is the geographic home to the 2 union territories of the Republic of India. The state is geographically divided into the regions of Kutch, Saurashtra, South Gujarat and North Gujarat.
All the four regions have many historical and religious places attracting pilgrims and travelers during the festive seasons.
The region of Kutch is home to two holy places in Gujarat. The Famous "Mata No Madh" temple is the home for the shrine of the Hindu Goddess Maa Ashapura and the best time to visit the temple is during the Navratri festivals in the months of September-October. The temple has many stories attached to it which are deeply religious and believed by most of the people in the region. The festive season sees many travelers complete their pilgrimage by walking the last 100 km to the temple thereby offering the Goddess their devotion. Another famous place and a holy destination for the Muslims is the HajiPir. The place has even visitors from international destinations. The visa procedure for the Pakistani citizen start 1-2 months in advance before the festive season and the place has a charming atmosphere. Kutch is an arid region and so these two places seem to be like an Oasis for devotees in the desert.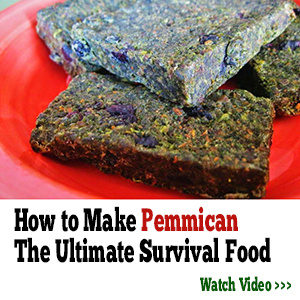 The region of Saurashtra too has many famous religious and pilgrimage Destinations. The most famous among them are the temples of Lord Shiva at Somnath and the temple of Lord Krishna at Dwarka. These two are the busiest destinations in the Whole of Gujarat and there is a long queue everyday for the "Darshan" of the Shrines for just 2-3 minutes. The aura and atmosphere in these temples is mystic and simply magnificent. It is said that the City of Dwarka has a twin City underneath the earth somewhere in the Sea belt. The mythological stories suggest that Lord Krishna had settled at last at the city of Dwarka and formed these two with the latter being named as the city of "Bet Dwarka".
In the north Gujarat region lie the cities like Mehsana, Ahmedabad and Gandhinagar. Gandhinagar is also the home to the famous Akshardham temple of the Swaminarayan Sect of Hinduism. The temple came in the media a few years back when a few terrorists got into the campus but apart from that the temple is very beautifully designed and is considered a very auspicious place for the Hindus.
All in all Gujarat is the land of Festivals and cultural diversity. With so much to see and travel around, a backpacker will never run out of destinations and pilgrim places in this Land of Gujarat.


Source by Shamsul Islam Shamsi
Introducing the new "Paracord Grenade" survival tool.
Did you like the article? Subscribe to our Alexa Flash Briefing Skill